Ningde Times announced that the company has signed a global power battery purchase agreement with Daimlerkar Bus Company to supply lithium power to its electric series
trucks
.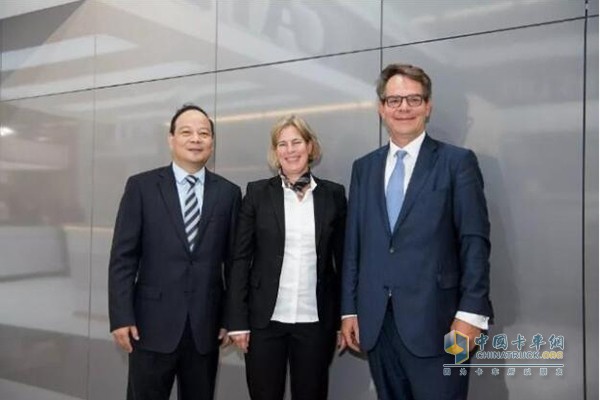 Ningde Times Announces Signing of Global Power Battery Purchase Agreement with Daimler Bus Company
Under the agreement, the Ningde era will provide power batteries for several truck series that Daimlerka Bus has launched since 2021, including Mercedes-Benz eActros, Freightliner eCascadia and Freightliner eM2.
As a leading company in power batteries, Ningde has established in-depth cooperation with automobile manufacturers such as FAW, Geely, SAIC, BAIC, Dongfeng, GAC, Volvo and Toyota in the passenger vehicle field. This time, it has reached a goal with Daimlerka. Cooperation means that the Ningde era is also accelerating the electrification in the commercial vehicle sector.
Zhou Jia, president of Ningde Times, said, "Providing clean power for commercial vehicles with efficient and reliable lithium battery solutions is an important part of the global electrification process."
Gesa Reimelt, head of the electric car business at Daimlerka, said: "Ningde era as a strong global partner will help us in the production of large-scale electric trucks from 2021."
Reading volume: Source: Blue Whale car Author: Yu new
The Battlefield Vehicle Cabin Air Conditioner is originally developed for the fire fighting battlefield sleeping cabins, which provides a comfortable rest or sleep condition for the firemen. It, in fact, can be used for all similar fields like trucks, temporary passageway, or small tents for emergency or military use.
Compared with normal window type air conditioner, it doesn't need to reserve a big hole and should take some inside space.
This kind of Sleeping Cabin Air Conditioner supplies the air by duct pipes. No need extra installation. The units are easy to be moved by four wheels. Compact design makes the units can be transported along with the vehicles.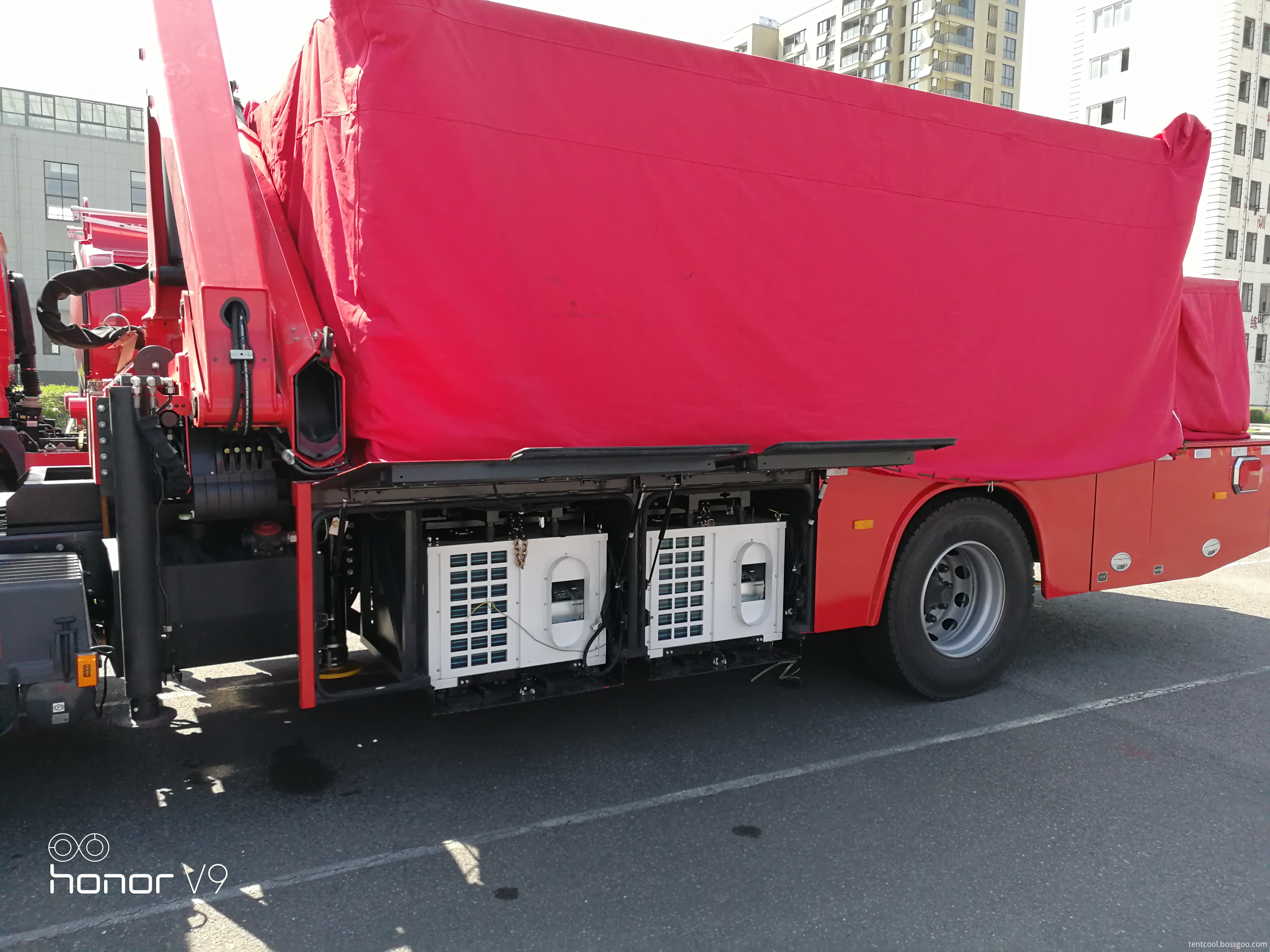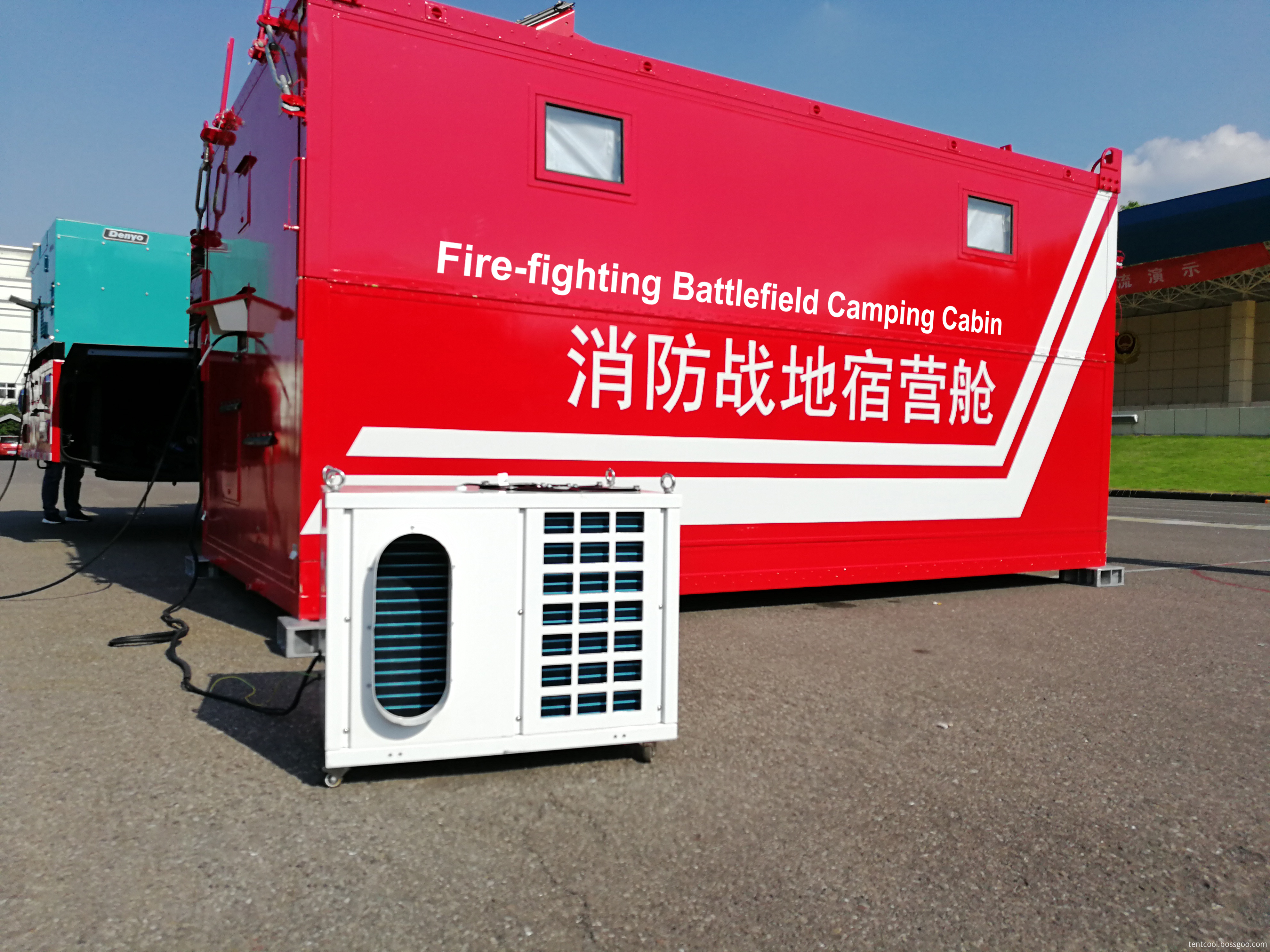 Sleeping Cabin Air Conditioner Technical Data (2.5kW/3.5kW):
Model No.

TSAC-025HCWa

TSAC-035HCWa

Function

Cooling&Heating

Cooling&Heating

Cooling capacity

kW/BTU

2.5KW/9000BTU

3.5KW/12000BTU

Heating capacity

kW/BTU

2.70KW/25000BTU

3.85KW/25000BTU

Electric source

PH-V-Hz

220V 50Hz / 60Hz

220V 50Hz / 60Hz

Rated Cooling Power input

W

895W

1250W

Rated Heating Power input

W

954W

1360W

Rated Cooling Current input

A

4.5A

5.8A

Rated Heating Current input

A

4.9A

6.3A

Evaporator Fan Type

Direct Drive Centrifugal Fan

Direct Drive Centrifugal Fan

Evaporator Side Air flow volume

m3/h

500m3/h

600m3/h

Static pressure

Pa

100

100

Compressor

Type

Rotary

Rotary

Brand

GMCC

GMCC

Refrigerant

R22/R410a

R22/R410a

Condenser Fan Type

Direct Drive Axial Fan

Direct Drive Axial Fan

Condener Side Air Flow Volume

m3/h

1200m3/h

1500m3/h

Noise

dB(A)

≤52

≤55

Gross /Net Weight

kg

88kg/80kg

93kg/85kg

Net Dimension (L x W x H)

mm

760*610*620

760*610*620

Packing Dimension (L x W x H)

mm

800*650*810

800*650*810
Battlefield Vehicle Cabin Air Conditioner
Sleeping Cabin Air Conditioner, Fire fighting camp cabin air conditioner, fire truck cabin air conditioner, Fire fighting vehicle air conditioner
Taizhou Tentcool Electrical Appliance Co., Ltd. , https://www.tentcool.com