Recently, Shanhaiguan Shipbuilding Heavy Industry Co., Ltd. has set up a project supervision leading group to implement special supervision on the million-ton shipbuilding project.
The Shanhaiguan million-ton shipbuilding project is a key industrial support project in Hebei Province with a total investment of nearly 2 billion yuan. On the basis of the project's inclusion of 12 performance monitoring projects, Shanchuan Heavy Industry further listed it separately to implement special supervision. The focus is on the implementation of hierarchical supervision and management according to the total amount of investment. Domestic procurement of more than 500,000 yuan, foreign-related procurement of more than 100,000 US dollars, construction projects with a single contract of more than 2 million yuan, by CSIC Heavy Industry is responsible for tender supervision, and other projects by Shanchuan Heavy Industry is responsible for tender supervision.
Strengthen process supervision. In the primary selection of bidders, it is necessary to identify more than three bidders. The bidders should be at the same level in terms of technical level, quality, qualifications, management, and physical facilities to ensure fair competition. For important projects, the project team, the technical (users), and the supervisory department personnel shall form a test group, and determine the contents of the examination and write a test report. The opening of the bid shall be conducted in an open manner in accordance with the time, place and procedures stipulated in the bidding documents. Under the same conditions, the lowest bidder shall be the winning bidder.
The signing of the contract is subject to review by the Legal Counsel. The contract change must have a legal basis and be confirmed by the supervision team. Major projects must sign a letter of integrity with the winning bidder.
Fe-Gr-Al fiber sintered felt filter media
Describe:
The Filter Material of iron-chromium-aluminum dust filter tube is made from iron chromium aluminum fiber through opening and loosening machine, then made into cotton by special technology, and then sintered by vacuum sintering furnace. Because of its deep labyrinth structure, the filtration effect is much better..
Fe-Cr-Al fiber sintered felt is a kind of metal fiber sintered felt with long service life, environmental protection and energy saving, high temperature resistance, resistance to deformation, no carbon deposition, foldable, good toughness and uniform pore size distribution. It is widely used in automobile tail gas treatment, burner, boiler retrofit, gas conditioning, glass annealing, food baking, oven, heater, paper painting, drying and so on.
Characteristics:
1. High temperature resistance 1200 degrees.
2. Strong cold and thermal shock ability.
3. No water absorption.
4. Thermal inert extremely small.
5. Combustion complete radiation .
6. Long service life.
Applications:
Fe-Cr-Al fiber sintered felt is widely used as filter material in chemical and European standard diesel vehicle exhaust emission equipment. Fe-cr-ai alloy porous body position three-dimensional junction network structure. The pore size is 0.1 mm and the porosity is up to85%, it is the best choice for monolithic catalyst support material.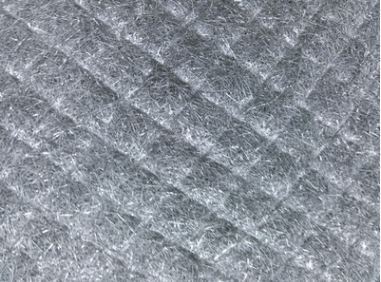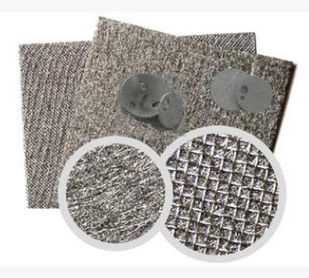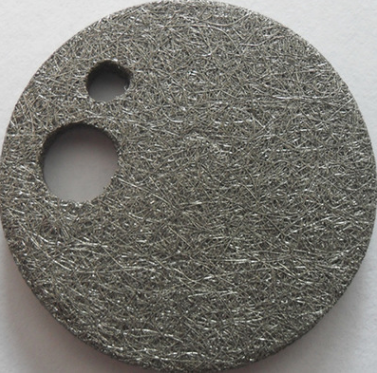 Special Metal Filter Materials
Perforated Sheet,Special Metal Filter Materials,Special Material Filter,Perforated Sheet With Sintered Mesh
Henan Sinofiltec Technology Co.,Ltd , https://www.airfilters.pl