Soil acidification is becoming more and more common in modern agricultural production. Soil acidification has become one of the important factors that hinder crop growth, endanger soil safety, and limit agricultural development. In order to ensure the sustainable development of agriculture, it is increasingly important to strengthen the regulation of soil acidification. Scientific soil regulation is inseparable from scientific soil testing instruments. The application of soil acidity meter can provide technical support for soil acidification control and play an important role in the prediction and research of soil acidification in China.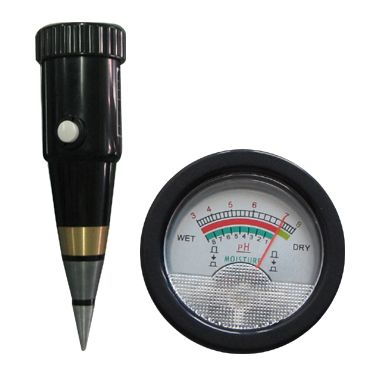 The harm of soil acidification to crop growth and agricultural production tends to deepen as its degree continues to increase. When the acidification of the soil reaches a certain degree, it will not only lead to poor crop growth, but also reduce the yield, but also will cause poisoning to the plant roots, resulting in the death of crops. Therefore, for the safety of agricultural production, we should pay attention to the control of soil acidification, prevent it before the soil is seriously acidified, and take certain technical measures to slow down the acidification of the soil. This can have a multiplier effect. The application of soil acidity meter in the control of soil acidification is a crucial step. The instrument can accurately determine the pH value of the soil and accurately analyze the degree of soil acidification according to the data, which can provide strong support for scientific governance.
In addition, generally speaking, the higher the degree of soil acidification, the more difficult it is to govern and improve. Therefore, in order to reduce the cost of soil improvement, prevention of soil acidification is particularly important. In the past, due to insufficient attention paid to soil acidification control research, The problem of soil acidification in agricultural land in China has become more and more serious. It has caused serious economic losses and adverse social impact. However, in the application of soil acidity meter in the control of soil acidification, the soil safety awareness of agricultural producers will not only Obviously increased, but also under the guidance of scientific technology, to better complete the soil acidification control work, to maximize the protection of soil quality and safety, lay the foundation for the modernization of agriculture.
Application of laminator:
1. Geo-textile , compound geo-products, rough-surfaced geo-products
2. Construction and decoration, road and bridge construction, civil engineering and other fields.
3. One-layer lamination, double layer lamination or laminating combination of two or more layers of base materials.
4. Food, packaging, advertising, daily consumption, health care, medical industry and construction industry.
5. Shopping bags, food bags, raincoats and dust covers.
By accumulating nearly 20 years of experience in plastic machinery production technology and manufacture of hundreds of plastic machines, the company developed and produced geo-textile laminating/geo-membrane/sheet production line, waterproof sheet production line, car inner decoration & carpet/pad laminating line, etc. Our technical team has rich experience and high tackling capacity, and the equipment developed by the technical team has stable and reliable quality, excellent index and high flexibility, obtaining the approval and praise of users.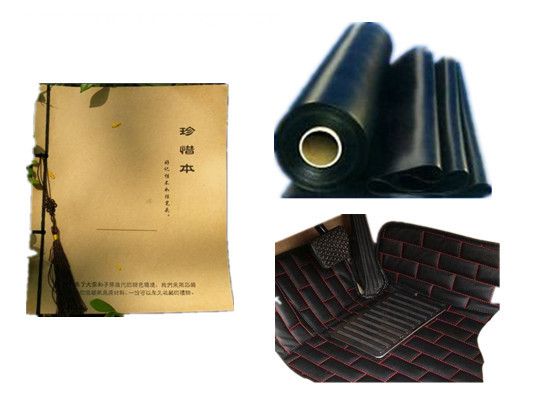 FAQ:
Q1: Are you a Manufacture Factory?
No, we are not direct Manufacture Factory, but our factory has been cooperated with Changzhou ZL Machinery since 2000. We are able to offer the most competitive price.
Q2: Installation and commissioning?
We will send our engineer for installation and commissioning. Also, our engineer will train worker until they could produce the product successfully. But, the relevant cost will be paid by you.
Customer demanded is our pursuit. If you have any question about this production line, please contact us directly. We will response you in 24 hours. We are willing to take you visit the factory. For any inquiry, please email us directly.
Stone Paper Machine,Waterproof Sheet Machine,Carpet Laminating Machine,Pad Lamination Machine
Yangzhou Yuyang Nonwoven Machinery Co., Ltd , https://www.yy-machinery.com